---
from the December 2007 issue
---
Elbit Systems wins $30m UAV order from IDF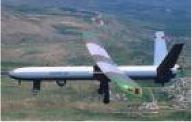 Elbit Systems Ltd. (Nasdaq: ESLT; TASE: ESLT) has recently won a $30 million order for Hermes 450 unmanned aerial vehicles (UAV) from the IDF. The company will both develop, manufacture, and deliver new and improved UAV and upgrade existing UAVs. The company expects development and delivery to last for more than three years.
The Hermes 450 is an original development of Elbit Systems. The IDF has been operating them for several years. Hermes 450s flew many combat sorties during the 2006 Second Lebanon War, and achieved their operational goal of supplying necessary, visual real-time intelligence to the ground forces. The UAVs are also operated by various military forces worldwide and are deployed in battlefields such as Iraq and Afghanistan.
Elbit Systems VP Haim Kellerman said, "We are proud to receive IDF's renewed order. We regard the IDF as our central customer and the cornerstone of our increased success among the Hermes 450 users worldwide. The accumulated operational experience and feedback we receive from the IDF are important elements in the success of the Hermes 450 around the globe. I have no doubt that the Hermes 900, which will undergo flight tests in the coming months, will enjoy similar success."
---
Reprinted from the Israel High-Tech & Investment Report December 2007
Click HERE to request further information.
Click HERE to go BACK.