---
from the November 2007 issue
---
PetroChina chooses Retalix Point-of-Sale Fuel Software Solutions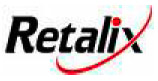 Retalix Ltd. (Nasdaq: RTLX), a provider of enterprise-wide software solutions for retailers and distributors, announced today that PetroChina Company Limited (SEHK stock code 0857; NYSE: PTR), China's largest petroleum retailer, has selected Retalix StorePoint(TM) and Retalix Fuel(TM) for deployment in its service stations across China. The selection strengthens Retalix's position in the Chinese retail market.
PetroChina is one of the largest companies in China in terms of sales and is ranked 9th among the world's largest oil and gas companies. PetroChina operates over 18,000 service stations across China. The first phase of the PetroChina POS and Fuel project includes deployment of Retalix StorePoint and Retalix Fuel software applications across 1,200 PetroChina stations in Shanghai, Dalian and Shandong. The deployment will be later expanded to the rest of PetroChina's stations across China.
---
Reprinted from the Israel High-Tech & Investment Report November 2007
Click HERE to request further information.
Click HERE to go BACK.