---
from the June 2006 issue
---
Warren Buffett invests $4b. in Iscar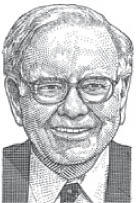 Billionaire investor Warren Buffett is acquiring 80 percent in Iscar Metalworking Companies, a property of the Wertheimer family, for $4 billion in cash. The move represents Buffett's first major acquisition of a company outside of the United States.
Iscar is a private company which manufactures advanced cutting tools and is internationally renowned for its line of milling and turning products. The company's factories are situated in the Tefen industrial zone in the Galilee which was founded by Stef Wertheimer. Iscar also owns and operates factories in countries around the world.
Buffett, who is chairman and chief executive officer of the investment firm Berkshire Hathaway, believes in the quality of Iscar's management team, all of whose members are expected to remain in their posts, including President and Chief Executive Officer Jacob Harpaz, a press release said. Eitan Wertheimer, the son of the company's founder Stef Wertheimer and who is credited with leading it to new heights of success, will also remain with Iscar in his capacity as chairman of the board.
"We are delighted to partner with the Wertheimer family and IMC's current management, led by Eitan Wertheimer and Jacob Harpaz," Buffett said in a press release issued to the media early Saturday. "As a truly international business, IMC is a top performer in its industry, with exposure to European, Asian and Latin American markets, as well as significant opportunities for growth as it continues to penetrate the North American market." "My partner, Charlie Munger, and I have been impressed by IMC's simple and profitable business model. With this acquisition, we have the benefit of investing in a stable business with very significant growth prospects."
"As a member of the Berkshire family we'll have the benefit of a strong platform that's committed to continuing our historical success," said Eitan Wertheimer. "This transaction is not only significant for our company, our customers and our employees, but also for our industry, and for the State of Israel."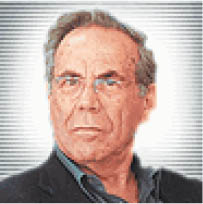 Steff Wertheimer the founder of Iscar was born in Germany and arrived in Israel while still a youth. A product of the Tel-Aviv public school system at 14 he became a high school drop out. His multi-lingual abilities as well as his knack for making a technical process simple belie his very modest educational achievements, At 17 he joined the Royal Air Force and subsequently he became a member of the Palmach, one of the elite units of the Hagana. In 1952 at the very ripe age of 26, Wertheimer had finished his army career and went about the problem of earning a living. That same year he set out to make carbon tipped tools for the local market. Lacking funds he contracted out whatever orders he was able to get. His manufacturing premises consisted of a 10 x 12 foot shack. His products found a ready market and after four years he was able to make a tie up with an American firm which supplied him with powders and know-how. Expansion was rapid and the work force expanded, as well.
He served four years as a member of the Knesset, Israel's parliament but was disappointed with his inability to get his free market ideas accepted.
Wertheimer was always a staunch supporter of Israel-Arab relations and championed the establishment of joint industrial center. At this year's Independence Day ceremonies he was honored as one of the torch bearers.
The Iscar Metalworking Companies provide a comprehensive range of tools for the full scope of metalworking applications. The group is dedicated to a philosophy of continuous improvement and innovation in all facets of its operations, including manufacturing, product development, distribution, sales, and administrative functions. IMC's products are manufactured in a global network of world-class, technologically advanced manufacturing campuses, the largest located in Tefen, Israel, and including facilities in the United States; Korea; Brazil; China; Germany; India; Italy and Japan; and sold through subsidiary offices and agents located in 61 major industrial countries worldwide.
---
Reprinted from the Israel High-Tech & Investment Report June 2006
Click HERE to request further information.
Click HERE to go BACK.