---
from the May 2010 issue
---
US agro-equipment giant John Deere buys troubled Israeli company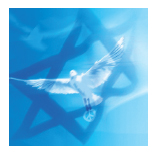 John Deere is willing to keep 75% of Beit Hashita Metal Industries's 110 employees.
US agro-equipment giant Deere & Company (NYSE: DE) is to acquire the assets of agriculture implements and machinery manufacturer Beit Hashita Metal Industries Ltd. (BHC) for about NIS 55 million from its receiver. John Deere said that it was willing to keep 75% of the company's 110 employees over the long term, including general manager Yaakov Hadar.
John Deere and BHC receiver Adv. Gil Hirshman signed the deal earlier this week, after the Nazareth District Court approved the sale of BHC's assets last week to John Deere as part of a creditors' settlement. John Deere first submitted a NIS 55 million offer in December 2009, subject to due diligence.
This is John Deere's second major investment in Israel. Two years ago, it acquired irrigation equipment manufacturer Plastro Irrigation Ltd. from Kibbutz Gvat for $245 million. The company is now John Deere Water - Israel Ltd., which currently operates two factories in Israel. BHC will be John Deere's third manufacturing plant in Israel.
John Deere Israel projects manager Nissan Dar stated that BHC's product line has a global reputation. "The combination of the factory's production capacity with John Deere's marketing and distribution platforms will provide an excellent solution for customers," he said.
---
Reprinted from the Israel High-Tech & Investment Report May 2010
Click HERE to request further information.
Click HERE to go BACK.