---
from the May 2010 issue
---
Israel - a magnet for medical tourism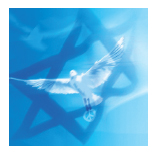 Israel has long enjoyed a reputation as a global leader in medical R&D and high-tech applications that save lives and improve the quality of life for millions. The country maintains some of the highest standards of healthcare in the world, available to both Israeli citizens and visitors from abroad. This has given rise to a phenomenon known as medical tourism, which is becoming a sophisticated part of Israel's tourism industry.
Last year, one and a half million Americans went abroad as medical tourists. It's an attractive option for those whose insurance policies require the insured party to pay a portion of the bill; the entire medical cost in some countries can still result in a net savings. For those who do not have healthcare insurance, traveling internationally is often the only way to receive necessary medical treatment.
It's easy to see why Israel is high on the list for many Americans. Israeli hospitals and clinics are offering foreign visitors. Furthermore, many Israeli doctors and other medical specialists were trained in the U.S. and are recognized as world renowned authorities in their field, with pioneering techniques and high rates of success.
Famous for its unique tourist attractions, Israel contains thousands of years of history, religion, archeology and culture matched by natural wonders and beautiful landscapes. Additionally, high standards of comfort and luxury in hotels, malls and fine dining encompass the experience of visiting Israel as a medical tourist. American businesses, in seeking better healthcare for their work force, have begun offering medical tours to Israel as part of their employee health insurance benefits. Not least among the attractions for employees is the prospect of an all-expense-paid vacation in a beautiful Mediterranean climate as part of the treatment package. Companies are hoping to attract and keep valued workers with such "perks" in the benefits package.
For Americans with strong religious beliefs, the combination is compelling. The justifiable pride in Israel's contributions to the world becomes quite personal when Christians and Jews from around the globe benefit first-hand from Israeli achievements. When the expenses are covered by medical insurance, a trip to Israel that "would be nice someday" suddenly becomes a reality. Even for those who finance the trip themselves, the total price for both medical and sightseeing during recovery is so compelling compared with U.S. treatment, it amounts to a vacation that pays for itself - in a place that offers a deeper meaning.
One of the most remarkable Israeli Medical Tourism options is IVF treatment (in-vitro fertilization). Couples who are unsuccessful in having children in the United States can expect to pay more than $20,000 for IVF, usually not normally covered by medical insurance. The same treatment is available at 24 different fertility clinics in Israel for around $4,000, with the added value of IVF specialists who have one of the highest success rates in the world - between 35 and 40 percent, compared with the global average of only 20 percent.
All of Israel's hospitals have established Medical Tourism centers, staffed by professional, multilingual personnel. The treatments offered are comprehensive and include Orthopedics, Oncology, Cardiology, Urology, Cosmetic Surgery and rehabilitation from injuries, as well as treatment for obesity and infertility. Moreover, the Israeli medical community is home to some of the latest advances in cancer treatment, stem cell therapy, genetic research and minimally invasive surgical procedures.
Israel's pool of quality doctors and surgeons draw from international training and experience, in addition to broad intercultural skills, ensuring patients feel safe and secure during their treatments in Israel. An added advantage for North Americans is that English is one of the official languages and is commonly spoken by Israeli professionals.
Global Health Israel is the organization representing the Medical Tourism Association (MTA) in Israel. GHI networks with American companies and religious communities to raise awareness about Israel's Medical Tourism, enabling patients to take complete advantage of all possible opportunities.
GHI's Vice President of Marketing, Ms. Natalie Steiner notes: "Medical tourism is booming in Israel - the numbers this past year were almost double those of the year before. Israel is recognized for some of the highest quality healthcare anywhere in the world, with a higher than average success record in certain disciplines. And even with the overseas airfare and hotel accommodations, patients are still spending less than they would for the same medical treatment in the U.S."
Patients can work with GHI directly to arrange their own medical tour, for fertility treatments or other procedures. They can also ask their employers and/or insurance companies about including the GHI option as part of their health coverage.
The clear medical and financial advantages, plus a vacation that pays for itself, guarantee that medical tourism to Israel will soon become the preferred option for every American seeking the leader in healthcare.
---
Reprinted from the Israel High-Tech & Investment Report May 2010
Click HERE to request further information.
Click HERE to go BACK.