---
from the May 2010 issue
---
Pegasus to invest $150m in Israeli cleantech, security companies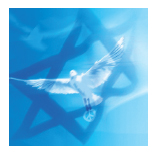 US private equity fund Pegasus Capital Advisors LP will invest an additional $150 million in Israeli companies with an emphasis on technological capabilities.
Pegasus operating advisor Arik Arad said, "In 2010, we'll mostly invest in Israeli water, renewable energy, and homeland security technology companies." He added, "We're also open to other fields."
A common complaint of Israeli high-tech entrepreneurs, managers, and investors is about money, specifically, the lack of it. They don't take issue with the availability of money for founding start-ups, but "real" money needed to turn a small company into a big one and boost a start-up to the next stage.
Therefore, any announcement about an additional source of capital for Israeli companies could be important, especially if the source is a private equity fund that can fairly easily leverage additional funds.
Pegasus is not a large private equity fund, in US terms. Founded in 1995, it manages $1.8 billion, and focuses on mid-sized companies, by providing financial support, and sometimes strategic advice with a focus on penetrating the US market.
This is not the first time that Pegasus has invested in Israeli companies; it invested about $100 million in Israeli companies in 2005-08, after Arad joined the firm to handle investments in security related companies. Pegasus was also mentioned in connection with the acquisitions of Bezeq The Israeli Telecommunication Co. Ltd. (TASE: BEZQ) and Granite Hacarmel Investments Ltd. (TASE: GRNT).
---
Reprinted from the Israel High-Tech & Investment Report May 2010
Click HERE to request further information.
Click HERE to go BACK.