---
from the May 2010 issue
---
Israel Information Technology Report Q2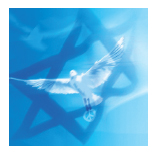 The report projects that the Israeli IT market will have a value of $4.9b in 2010, with a return to single ndigit growth following a sharp slowdown last year. The market is forecast to reach $6.1b in 2014. The Israeli IT market should have enough momentum from key sectors to expand at a compound annual growth rate of 6% over BMI's 2010-2014 forecast period, thanks to stable demand from defense and government sectors as well as opportunities in verticals like financial services and small and mediumsized enterprises.
Spending is expected to resume single-digit growth in 2010 after a contraction in 2009. In late 2009 and early 2010, there were reports of a pick-up in the flow of projects. Vendors reported that demand had revived in the key financial services vertical, where new projects included an $11m. IT outsourcing tender by the First International Bank of Israel. Healthcare, the public sector and utilities were also generating projects.
The Israeli IT market has a number of positive fundamentals, which should keep it in positive territory during BMI's five-year forecast period. Low computer penetration of around 30% offers potential for continued growth. High internet penetration and growing broadband penetration are drivers for the retail segment, while the financial services sector accounts for about 15% of Israeli IT spending Industry Developments In 2009, Israel's high-tech sector suffered as demand for high-tech exports dropped by at least 10-15%, with as many as 10,000 sector jobs feared to be at risk. This represented a major concern for the Israeli government given that high-tech accounted for around 10% of Israel's economy, with annual sales estimated at around $25b. Major IT firms were retrenching in Israel, including SAP, Cisco and HP. IT is viewed as an important policy tool for the Israeli government's 2008-2010 socio-economic policy framework. In 2009, the National Economic Council recently submitted a policy agenda to the government, which specified two main policy tracks of reducing poverty and achieving balanced growth. The first track was expected to emerge as the main priority.
As part of its modernization agenda, the government is pressing ahead with various other strands of its egovernment project. Among other initiatives, there has also been spending on computers in healthcare and the nationwide paperless court initiative. The e-government programme is leading to increased demand for computers, with the Israeli government reaching supply agreements with vendors like Dell and HP.
Competitive landscape
The Israeli IT services market is competitive, with leading multinational competitors IBM and HP - following its merger with EDS - both estimated to have Israeli IT services market shares of around 10%. HP Israel's software division hosts HP's biggest research and development center worldwide and the company also has significant production facilities in Israel.
Leading IT services vendors, including Israeli companies Ness Technologies and Matrix as well as US giant IBM, experienced mixed fortunes in the Israeli market in 2009. Ness Israel reported a 17% decline in full-year 2009 revenues compared with 2008, although around one-third of this was due to foreign currency effects. Meanwhile, market leader Matrix reported wins in a number of key sectors including healthcare, financial services, defence and government.
In 2010, Microsoft Israel, which has an annual turnover of around $1b. hopes that sales of its Windows 7 operating system, launched in October 2009, will boost its sales. Microsoft anticipated that support from leading PC makers would underpin success for the new system, despite some caution from businesses. Israel is also an important R&D center for Microsoft and in 2010 the company's Israel R&D center launched a new unified access gateway (UAG) product.
Computer Sales
The Israeli computer hardware market, including desktops, notebooks, servers and accessories, is projected at US$2.2bn in 2010, up from $2.1bn in 2009. The market is expected to grow at a CAGR of 5% over the forecast period to reach $2.6b. in 2014. Spending is expected to resume single-digit growth in 2010, after a contraction in 2009 due to the economic slowdown and unemployment hitting consumer demand for electronics goods. Household consumption moved into negative territory in 2009, with spending on household equipment down by 6.7% in Q109, and although there was a slight recovery in H209, trading conditions remained tough.
Software
Israeli software spending is projected at $1.0b. in 2010, up from $973m. in 2009. The packaged software segment is expected to grow at a CAGR of around 7% over the forecast period. Businesses were expected to remain cautious, deferring investments or looking for'good enough' solutions to immediate problems. However, going forward there should still be several growth areas.
Spending on software is shifting towards the SME segment, which forms the mainstay of the Israeli business sector. Spending on enterprise solutions has grown since 2007, with reviving or emerging areas of opportunity including security, customer relationship management (CRM) solutions and business intelligence. In terms of verticals, the financial sector has been a mainstay of demand, with other key opportunities including defence and healthcare.
IT Services
The IT services segment is estimated at $1.6bn in 2010 and this is expected to grow at a CAGR of 7% over the forecast period to reach $2.1b. in 2014. In 2009, there were reports of IT managers scaling back projects, and vendors will have to adapt to an environment where some projects are commissioned more in response to immediate needs.
Government and defense are two key sectors likely to be a continued source of opportunities, because the factors driving spending in each case are not particularly sensitive to economic vicissitudes.
Another key area of opportunity is healthcare IT. Despite failing to capitalise in the past, Israel is starting to emerge as a desirable location for packaged applications and localisation services.
---
Reprinted from the Israel High-Tech & Investment Report May 2010
Click HERE to request further information.
Click HERE to go BACK.