---
from the May 2010 issue
---
Teva pays $334m to collaborate on cancer drug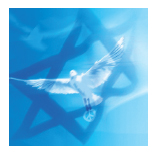 Teva Pharmaceutical Industries Ltd. (Nasdaq: TEVA; TASE: TEVA) has signed a cooperation agreement with US biotechnology company Mersana Therapeutics Inc. for marketing rights to Mersana's cancer drug. Teva will pay up to $334 million, subject to the meeting of all development, regulatory and commercial milestones, for global marketing rights to XMT-1107, a molecule that is a long-acting treatment for various cancers.
Cambridge, Massachussetts-based Mersana plans to begin a Phase I clinical trial of XMT-1107 in the second quarter of the year.
Teva will also pay Mersana royalties on future sales of the drug, if any. Teva will pay all development costs of the drug, except in Japan, where Mersana retains full commercial rights.
XMT-1107 aims to compete against Roche AG's (SWX: RO) Avastin and Pfizer Inc's (NYSE: PFE; LSE: PFZ) Sutent.
Analyst Yoav Burgan said, "This is another milestone in Teva's strategic plan to develop a pipeline of brand drugs. Teva's primary objective is to reduce, over time, its dependence on Copaxone and to gradually change its business mix toward brand drugs. This looks like an interesting step, and for Teva, the amounts are standard and reasonable."
---
Reprinted from the Israel High-Tech & Investment Report May 2010
Click HERE to request further information.
Click HERE to go BACK.