---
from the March 2007 issue
---
Bioline floats at half-billion shekel market cap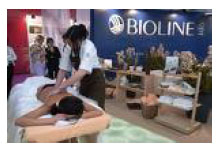 Bioline Therapeutics completed its initial public offering in Tel Aviv, raising NIS 211`million at a company valuation of NIS 494 million, making this the biggest flotation by a biotechnology company in local history.
Bioline was founded in 2003 by leading lights in Israeli life sciences, including Teva (TASE, Nasdaq: TEVA), the venture capital funds Giza and Pitango, and the university know-how commercialization company Hadasit. Until its flotation, these and other shareholders invested $23 million cash in the company. They have also committed to investing $10 million more. Also, the Canadian bank Pan-Atlantic converted an NIS 38 million shareholders loan into equity.
In November 2004, Bioline won a tender to set up a biotechnology incubator with support from the Chief Scientist at the Ministry of Industry and Trade. The company is working on the development of ten drugs, of which three have reached the stage of clinical trials, or are about to, and two are at advanced preclinical development stages.
In the first nine months of 2006 Bioline lost NIS 42 million. Being at an R&D stage, it has no customers, or revenues.."
---
Reprinted from the Israel High-Tech & Investment Report March 2007
Click HERE to request further information.
Click HERE to go BACK.