---
from the March 2006 issue
---
BioLineRx In-Licenses Two Additional Drug Candidates from TAU and the Technion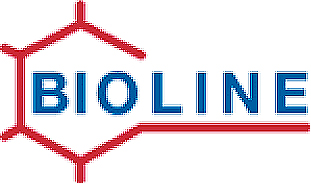 BioLineRx, Ltd., Israeli drug development company, announced that it has signed two license agreements for the development and commercialization of BL-2050, for the treatment of peripheral vascular disease (PVD) and BL-2060, a novel antibiotic.
The worldwide exclusive license agreements were signed with Ramot at Tel Aviv University and The Technion Research and Development Foundations (TRDF) respectively. BioLineRx plans to develop the projects through BioLine Innovations Jerusalem (BIJ) under the National Biotech Grant received in November 2004 from the Israeli Office of the Chief Scientist. BL-2050 has already received approval for entry into the BIJ program and BL-2060 will be submitted for review in the coming weeks. BL-2050 is a novel drug candidate that has demonstrated in animal models the ability to grow new, stable, functional blood vessels in an ischemic environment. BL-2060, licensed from TRDF, is a breakthrough approach to treating bacterial infections, developed by Professor Amram Mor, a member of the Technion Faculty of Biotechnology. Antibacterial peptides have been well known as potent molecules although their systemic use has been limited due to problems of hemolysis. Using his novel system, Professor Mor has generated antibacterial peptides that kill bacteria without causing hemolysis, making this potent class of molecules available for systemic use.
BioLineRx also announced progress on its other pipeline candidates that are advancing toward human clinical trials. BL-1020, BioLineRx's first in class antipsychotic for schizophrenia, is on track for entering human clinical trials in 2006, and was recently presented at the Israeli Society for Neuroscience meeting in Eilat, Israel. BL-1040, BioLineRx's novel treatment for myocardial infarction was the subject of a late breaking abstract at the recent American Heart Association meeting in Dallas, Texas.
---
Reprinted from the Israel High-Tech & Investment Report March 2006
Click HERE to request further information.
Click HERE to go BACK.